92% of our guests would recommend us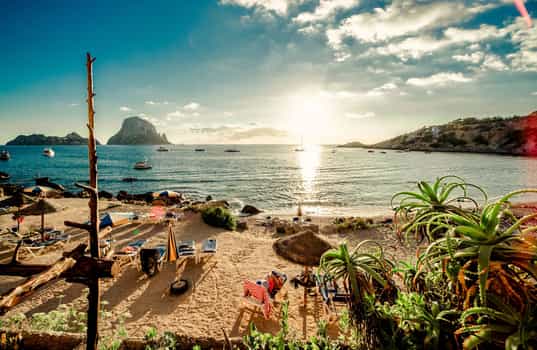 Ibiza, the famous Balearic island is well-known for its nightlife, but it also has a wealth of natural treasures that are well worth a visit : turquoise coves, reddish hinterland, sublime sunsets and breathtaking cliffs...
Villas with sea view

Luxurious and modern vacation homes with private wellness in Ibiza await you for an unforgettable vacation. We offer selected vacation homes for families with children, groups, teambuilding and a getaway among friends. Our luxury vacation homes are in great demand at any time of the year and offer exceptional locations and pool for every traveler to relax and unwind from everyday life.
Villa near the beach

If you want to spend your vacation in a luxury vacation home, Casapilot offers vacation homes, villas with private pool in quiet, beautiful surroundings in Ibiza. Ibiza remains a great mystery where one never fails to be surprised when swimming at hidden beaches, walking through secluded landscapes, meeting ancient traditions and feeling the presence of history in the small villages. Many activities, cycling tours hiking tours sailing tours are offered and they are a good starting point for families, groups and couples to discover the beauty of this Island.
Exclusive Villas

Choose your exclusive Ibiza holiday villas in our hand selected collection ensuring quiet, luxurious and with character houses. Whether you prefer a peaceful country setting or a modern white villa, a location near the beach , or looking to be close to Ibiza town and nightlife – we will help you find the perfect Ibiza holiday property !