92% of our guests would recommend us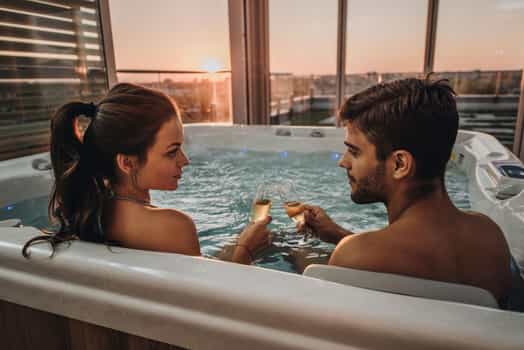 Wellness suites for 2-4 people in Belgium and the German Eifel region
Wellness suites in an exclusive ambience for a romantic partner holiday. Newly married, for an anniversary or as a gift, our suites offer luxury and relaxation for every couple.
Relax suites for 2 persons with whirlpool and sauna

Would you like to escape from everyday life? Then our suites with whirlpool and sauna are just the right place for you. Relaxing and feeling good are guaranteed here.
Luxurious suites for 2-4 people with indoor pool, sauna and whirlpool

You want to unwind and escape the stress of everyday life for a while, or you want to give someone a special treat. Then you've come to the right place.
Romantic suites for a city trip

You want to relax in a luxurious atmosphere but don't want to miss out on the nightlife. Then visit our suites in a central location.
Wellness suites in an extraordinary location

Would you like to spend your time out in an extraordinary place? Here you are guaranteed peace and a unique view.
Wellness Suites with Dog

Would you like to treat yourself to a beautiful and relaxing break but not do without your best friend? Here you will find all suites where your 4 legged friend is welcome.